Official list of Keyboard shortcuts for Mozilla Firefox
Mozilla Firefox is the most popular browser used by millions of peoples. I'm also a big fan of Firefox as it provides best functionality unlike any other Internet browser.
Mozilla has now officially introduced, a huge list of essential Keyboard shortcuts for Firefox. The shortcuts are available for Firefox version: 2.0, 3.0 and 3.5 including Windows, Linux and MAC. These tiny shortcuts can make your browsing task easier and will save your time too.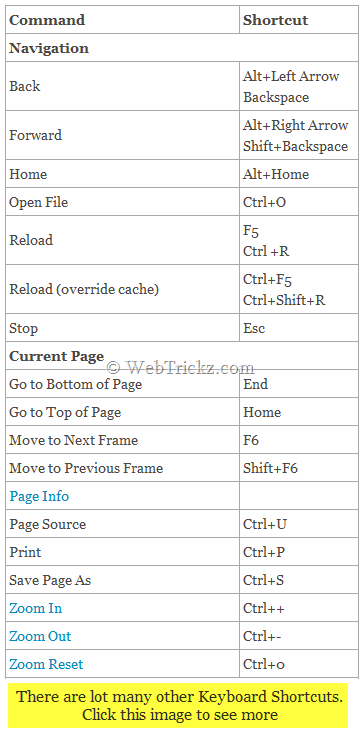 See the Full List of keyboard shortcuts for Mozilla Firefox by opening the link below: