TWENTY 20 MATCHES SHEDULE LIST
TWENTY 20 MATCH START FROM NEXT MONTH SEPTEMER 10 , IN SOUTH AFRICA. TOTAL 10 TEAMS FROM 6 NATION WILL BE PARTICIPATING IN IT. AND THE 20 MATCHES WILL BE PLAY PLUS 2 SEMI FINALS AND FINAL.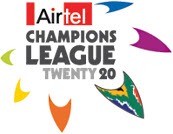 You can check below the official schedule of all the matches to be held along with their dates, timing and venue. Schedule is also available for download as a PDF file.
Download 2010 Airtel Champions League T20 Schedule [PDF]